Electro-electronics and Semiconductors
The electro-electronic segment in Rio Grande do Sul is one of the most representative in Brazil, with a turnover of R$ 7.1 billion in 2016, and generated approximately 27 thousand direct jobs1. Despite the Brazilian economic crisis that began in 2013, there has been significant growth in sectors such as information technology, electronic systems for buildings and telecommunications in Rio Grande do Sul.
The industry of Rio Grande do Sul is very diversified, encompassing nearly 250 companies specialized in the following segments:
Industrial automation
Electrical and electronic components
Industrial equipment
Generation, transmission and distribution
Information technology
Electrical installation materials
Electronic manufacturing services
Electro-electronic systems for buildings
Telecommunications
Household appliances
The electro-electronic sector is mostly composed of micro and small companies located in regional development hubs such as the Porto Alegre-Novo Hamburgo axis, Caxias do Sul and Serra Gaúcha, Pelotas, Santa Maria and Passo Fundo. Most companies are concentrated in the industrial automation segment, which represents 33% of the electro-electronic sector in Rio Grande do Sul, and is the largest Brazilian hub. The representativeness of industrial automation in the state led to the establishment of a Local Productive Arrangement (APL) that brings together more than 80 companies, educational institutions and partner agencies, with the support of the State Government.
Rio Grande do Sul has been hosting the National Center for Advanced Electronic Technology (Ceitec) since 2008. Located in Porto Alegre, Ceitec is the result of an investment of R$ 500 million, and is the first facility of its kind to produce chips n in Latin America, playing a key role in the transformation of the Brazilian industry base. The main objective of the center, which is attached to the Ministry of Science and Technology, is to develop the national semiconductor industry, as well as provide technological knowledge through human resource training.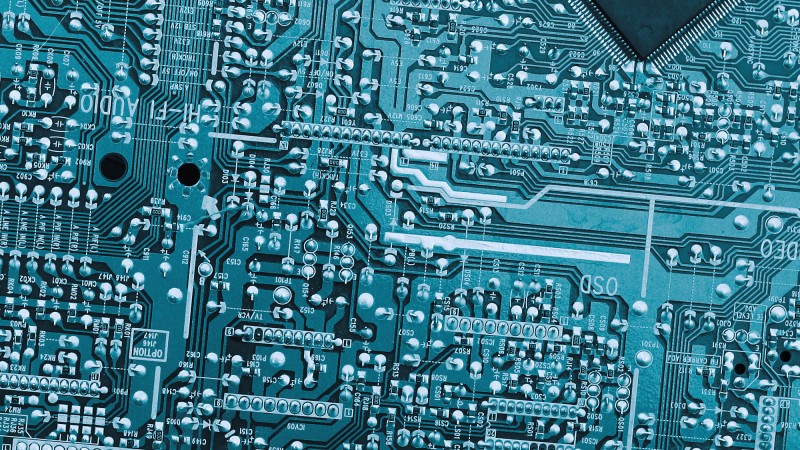 Other entrepreneurial initiatives have also been consolidated in Rio Grande do Sul such as the Santa Maria Design House (SMDH), an organization linked to the Federal University of Santa Maria (UFSM), which has developed a pilot project for the development, manufacture and testing of integrated circuit tests dedicated to the National Institute for Space Research (INPE), which is continuously improving the design of integrated circuits. The training center for integrated circuit designers is located in the Federal University of Rio Grande do Sul (UFRGS), in Porto Alegre. The center offers qualified professionals. More than 200 integrated circuit designers were trained by the CI Brazil Program.
The Semiconductor Technology Institute, a center of excellence for business support and research, development and innovation (R&D I) in semiconductor encapsulation and testing, offering service training, reliability testing, failure analysis, design, prototyping, testing, vendor support and process optimization is located in the University of Vale do Rio dos Sinos (Unisinos), in São Leopoldo.
HT Micron, a joint venture between South Korea's Hana Micron and Brazil's Parit, is also established at Unisinos, in the Tecnosinos Technology Park area. HT Micron is focused on the provision of local semiconductor solutions to Brazil. The company, with an area of approximately 10,000 m², can produce the world's most advanced technologies, such as: Stacking, Hybrid and SIP/3D, among others.
Sector opportunities in Rio Grande do Sul
Semiconductor industry: Brazil is a major importer of semiconductors. Given the capacities already installed in Rio Grande do Sul and the expertise of the local labor, the sector offers promising opportunities.
Companies that produce embedded Software tools, especially in the agribusiness sector.
Assembly of electrical and electronic components.
LED lighting manufacturers: Brazil's demand for LED lighting, both for domestic and industrial use and public lighting, increases every year. A promising business model for assembly of LED lamps in the state can be established in partnership with local companies of Rio Grande do Sul.
Product design companies and companies specialized in the commercialization of electro-electronic products and services.
Business opportunities for partnerships
Look for local opportunities.
1 Source: ABINEE Report, 2017.
Related content