Petrochemistry, Plastics and Rubber
The Petrochemicals, Plastic and Rubber industry is well established in Rio Grande do Sul and is characterized by constant innovation in product development and improvement. In Brazil, the sector emerged in the middle of the twentieth century as a result of the increase in domestic demand for plastics. It includes four segments:
The base industry, responsible for the production of basic petrochemicals, also referred to as first-generation petrochemicals – ethane, propane, butadiene, benzene and styrene. Its main inputs are naphtha and natural gas
The second generation of this chain, the petrochemical resin industry, second-generation petrochemicals such as polyethylene, polypropylene, polystyrene and elastomers (rubber)
The subsequent segment of the chain (third-generation petrochemicals) comprises the processing companies that turn these raw materials into plastic and rubber products. While the petrochemical industry produces the raw materials to be used in the rest of the productive chain, plastic and rubber processing is characterized by its innumerable uses and by integrating the value chain of a large number of productive sectors
The final segment of the chain concerns the recycling of plastic products. This segment is expanding in Brazil and in Rio Grande do Sul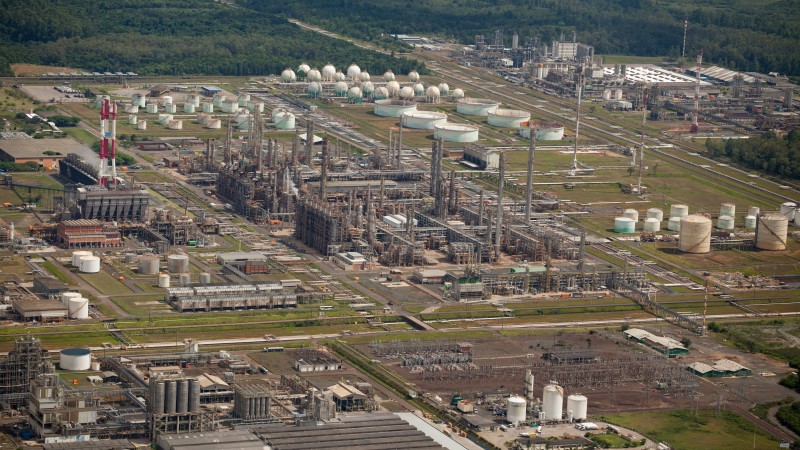 Recent innovations in the chemical industry allowed the development of the so-called green plastics, produced from vegetables such as sugarcane, corn, sugar beets, among others, which generate ethanol (1st generation) or biodegradable thermoplastic resins (2nd generation).
Brazil has four main petrochemical hubs that integrate first and second generation plants, such as the petrochemical hub of Triunfo, located in Rio Grande do Sul. Inaugurated in 1982, it has a production capacity of 1.4 million tons/year and includes three centers of innovation that enjoy a reputation for excellence in Latin America. The first one, the Center of Innovation & Technology, is composed of 18 laboratories and six pilot plants (Braskem). The referred center has developed innovative products such as the world's first industrial scale green polyethylene plant from sugarcane. The Center for Technology in Styrene (CTE) includes four laboratories for innovation and improvement in the production of resins (Innova). Finally, the third research center, Polo Films, is a laboratory that offers physical and chemical testing with focus on quality, new applications and development of bio-oriented polypropylene films (CofipRS).
Rio Grande do Sul is leader in innovation in the petrochemicals, plastics and rubber sector and has one of the largest industrial parks in the country. The sector can rely on highly qualified researchers and professionals who graduated from universities, institutes and technical schools of Rio Grande do Sul. The Polymer Technology Center (Cetepo), in São Leopoldo, which develops applied research projects, innovation and provides metrology services and technology consulting services to the sector, deserves mention.
The rubber and plastics sector (3rd generation) employed 412,431 workers in Brazil in 2016, of which 35,159 in Rio Grande do Sul. The State ranks second in the number of companies (1,288) in this segment, accounting for 11.1% of the establishments that produce rubber and plastic materials (MTE) in Brazil. The sector accounts for 2.3% of the value added of the Brazilian manufacturing industry and 3.1% of the processing industry in Rio Grande do Sul (CNI).
Brazil accounts for 2.3% of the world production of thermoplastic resins, ranking 8th in the world. Rio Grande do Sul, in turn, ranks second among the Brazilian states that produce these resins.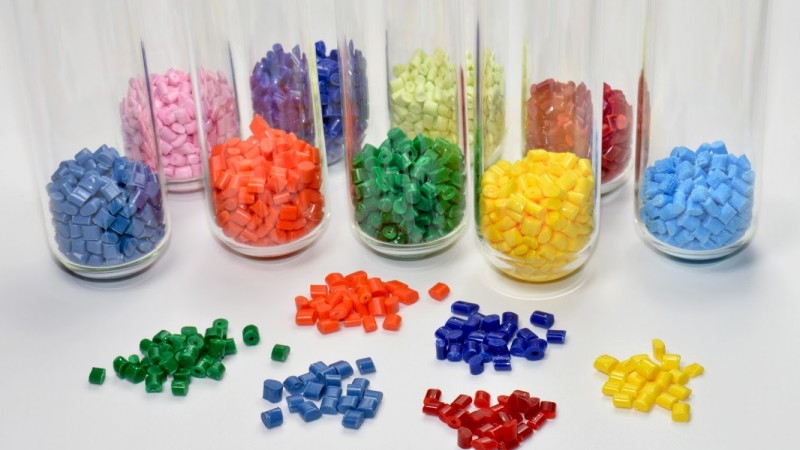 The plastics processing industry is spread through 14 Brazilian states, and comprises 11.4 thousand companies with R$ 65.2 billion in revenue. Rio Grande do Sul concentrates 1.2 thousand companies, ranking second among all Brazilian states. With 258 companies, the city of Caxias do Sul ranks second in Brazil in number of companies (Abiplast). In Rio Grande do Sul, this segment is mostly composed of medium and small-sized companies that produce a great diversity of items, such as components for the automotive, furniture, civil construction, refrigeration and footwear industries, among others; packaging; recycled products; household items and thermal and acoustic insulation materials.
According to the Union of Plastic Industries of Vale dos Vinhedos (Simplavi), the main market for the products manufactured by companies of this sector is the domestic market.
Regarding machinery, equipment and the industry of dies and molds for plastics, Rio Grande do Sul, along with São Paulo and Santa Catarina, has the largest concentration of companies, with emphasis on the city of Caxias do Sul (Sebrae).
The segment of manufacture of rubber artifacts employs 87,400 people in Brazil, and Rio Grande do Sul accounts for 8.87% or 7.7 thousand jobs, ranking second among all states.
The rubber sector in Rio Grande do Sul is highly diversified, with products for the industry and the retail market. It supplies products to various chains, especially the automotive chain. Rio Grande do Sul has large manufacturers of tires, manufacturers of parts for the agricultural machinery and equipment segments and for automobiles, rubber profiles and parts for various industry segments.
The segment of recycled materials, which integrates the 4th generation recycling products, employs 9.6 thousand people, distributed in one thousand companies, mostly concentrated in Brazil's Southeastern and Southern regions. Rio Grande do Sul has 110 recycling companies, employing 815 people, ranking fourth in Brazil. In 2014, 615 tons of plastic waste were recycled in the country. It is estimated that for every ton of plastic recycled every month, 3.16 jobs are generated for waste pickers and sorters, 1.1 tons less of plastic waste are destined for urban landfills, and 1.53 tons of greenhouse gases are kept from entering the atmosphere, achieving energy savings of 75% (Abiplast).
Sector opportunities in Rio Grande do Sul
Development of new products
Alternative materials in the automotive, construction and packaging segments
Furniture industry
Packaging segment, particularly flexible packaging
Segment of agricultural machinery and equipment
Molds
Automotive components
Recycling
Business opportunities for partnerships
Look for local opportunities.
Related content